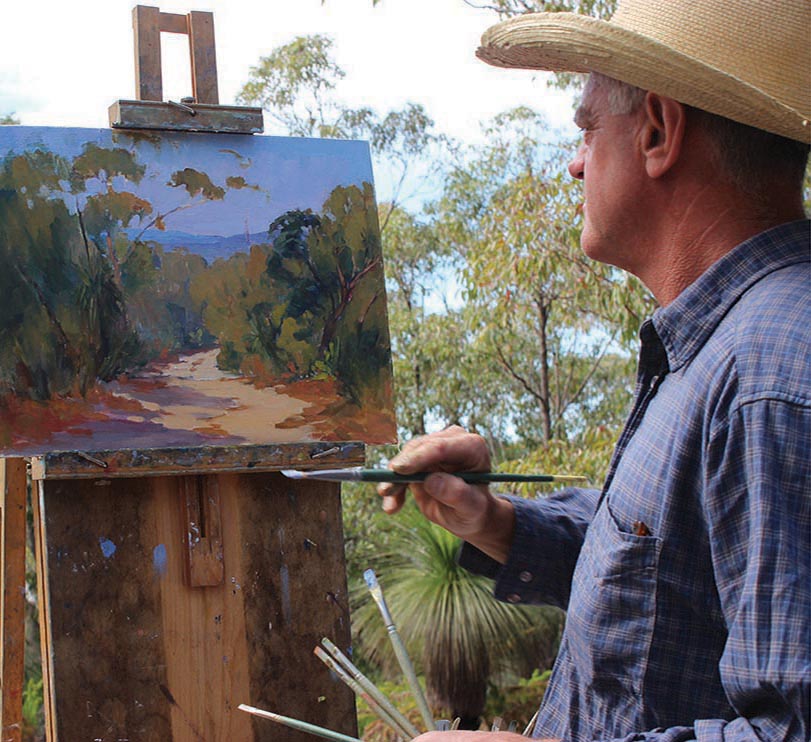 Gordon Rossiter is an award winning landscape artist, art judge and tutor, whose paintings hang in collections worldwide.
Painting Gallery One has the latest work displayed and the other gallery pages show a history of work.
Welcome, we hope you enjoy browsing the site, please contact us for any queries.
Hamish Cook Fundraiser
Recently a young man was severely injured at Crescent Head Beach, unfortunately he suffered extensive
spinal injuries and is now a quadriplegic, he is the grandson of a dear friend of ours, Cherie Cook.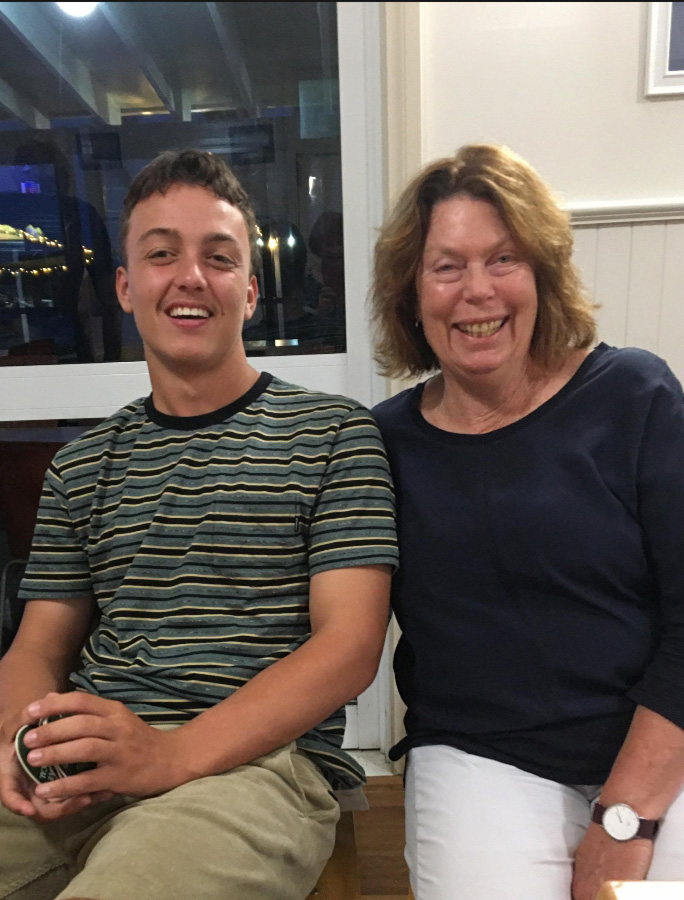 We have begun fundraising for him , the funds to go towards some of the upcoming costs he and his
parents will be faced with.
Jayne and I are donating a painting, "Afternoon Racecourse Beach", our idea is that everyone
who donates $25 will receive an entry in the draw to win the painting, $50 two chances etc.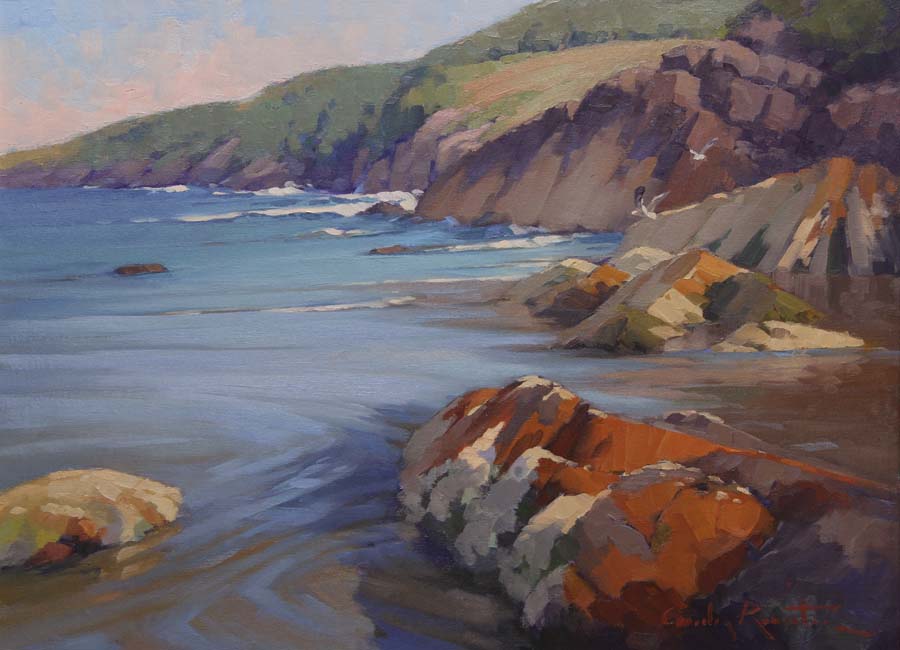 The painting is 60x45cm comes framed and free postage in Australia.
Donations can be made into a special Westpac account we have set aside for this purpose, when donating
please type in your name and phone number.
G&J Rossiter
Bsb: 732-580
Account: 555734
We will keep you informed of our progress via our rossiterspaintings facebook site, there is no draw date
as yet , because we want to raise as much money as possible, it would be much appreciated if you could
spread the word.
Kind regards......Gordon & Jayne
SPRING EXHIBITION
MACLEAY VALLEY COMMUNITY GALLERY ~ GLADSTONE
18-29 November 2020
Open every day 10.30am - 4pm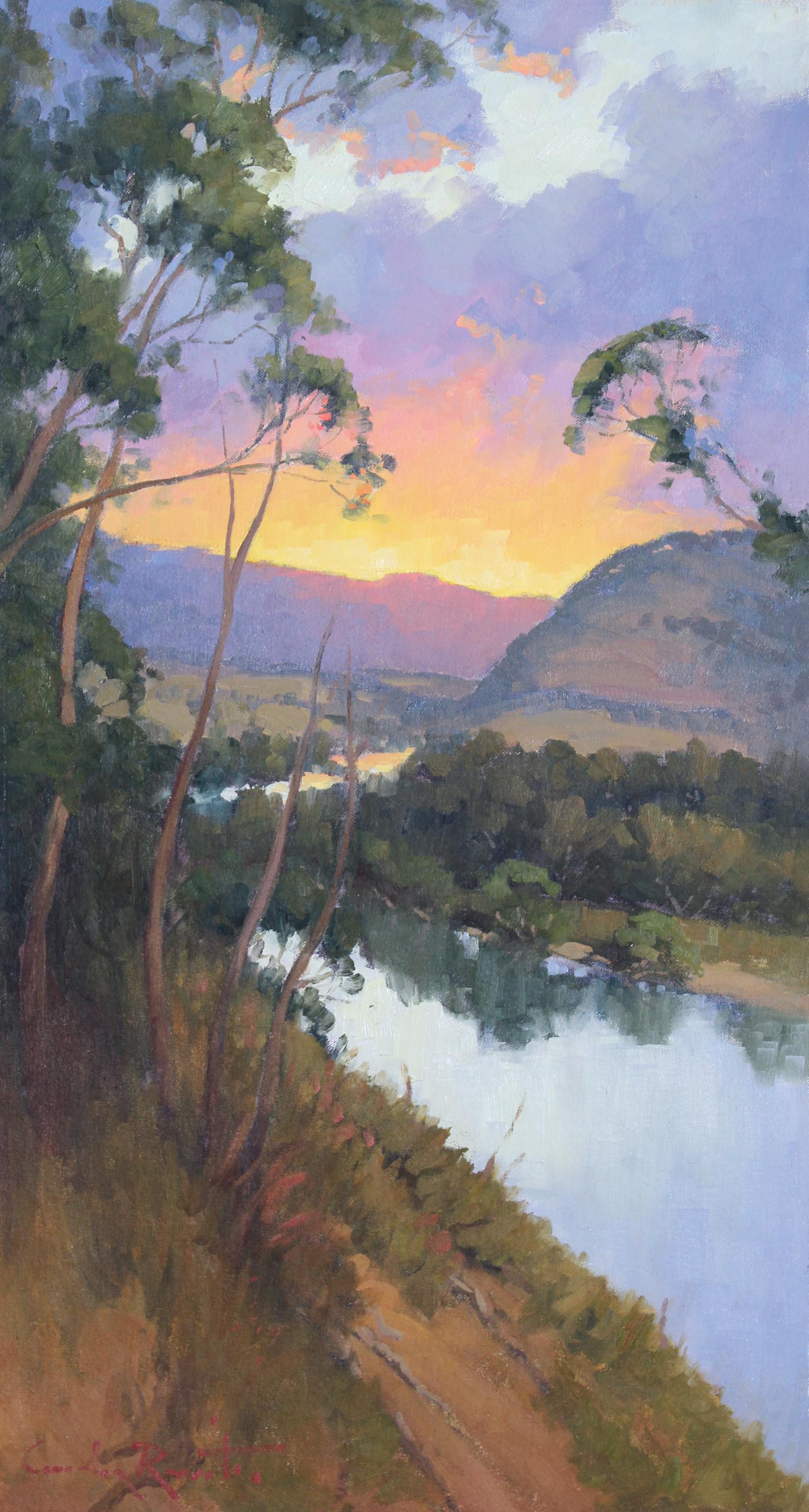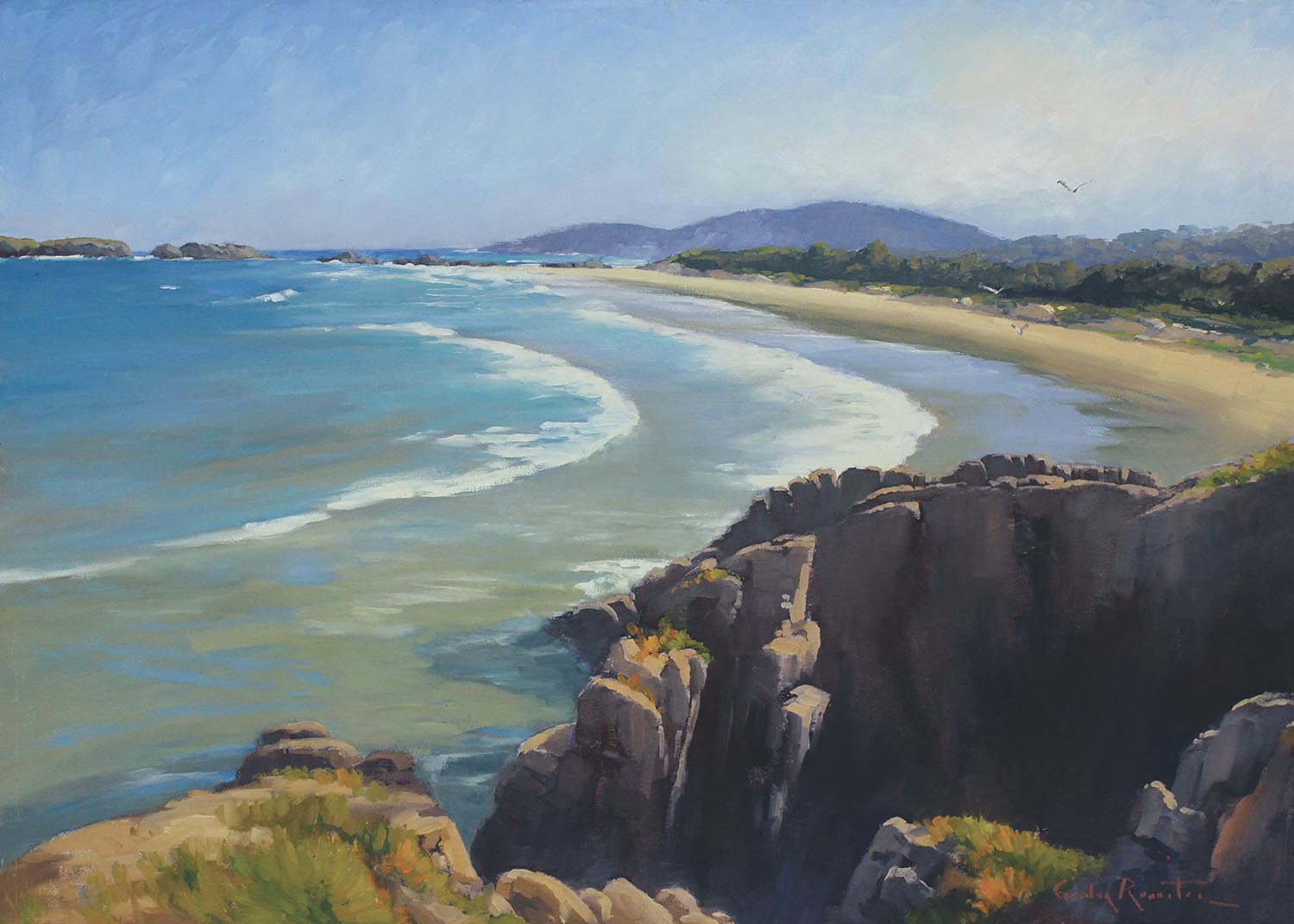 "Sunset the bluff Bellbrook" "Looking South from Delicate Nobby Headland"
Above are two of the paintings that will be in the show.
Last year the November exhibition had to be cancelled due to the devastating bush fires in the area, this year we have the pandemic but
hopefully it will go ahead and there will be no worsening of the crisis.
We are not able to have an opening day this year due to the Covid regulations at the gallery.

Find us on facebook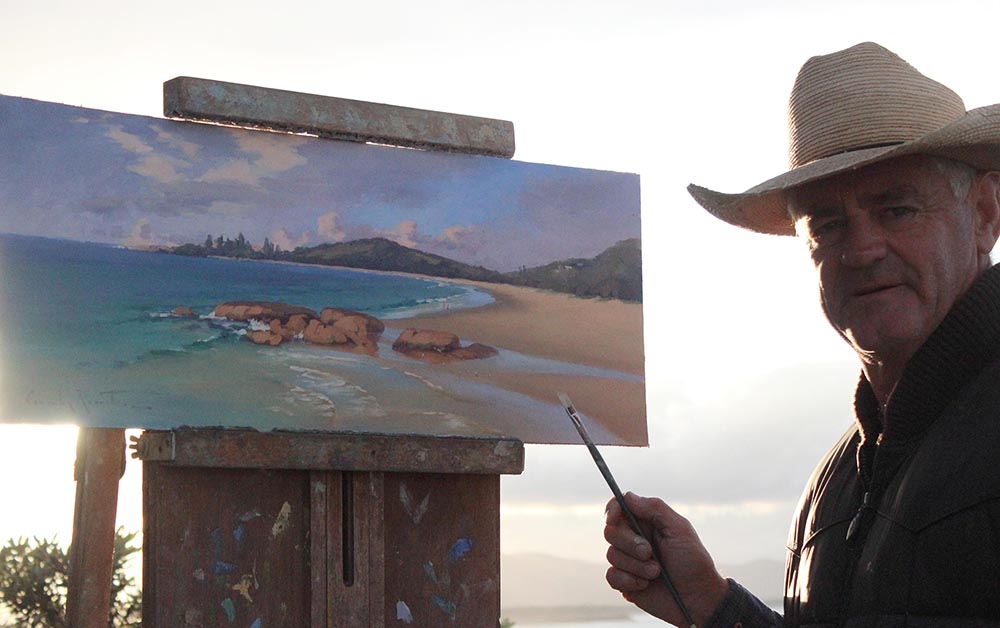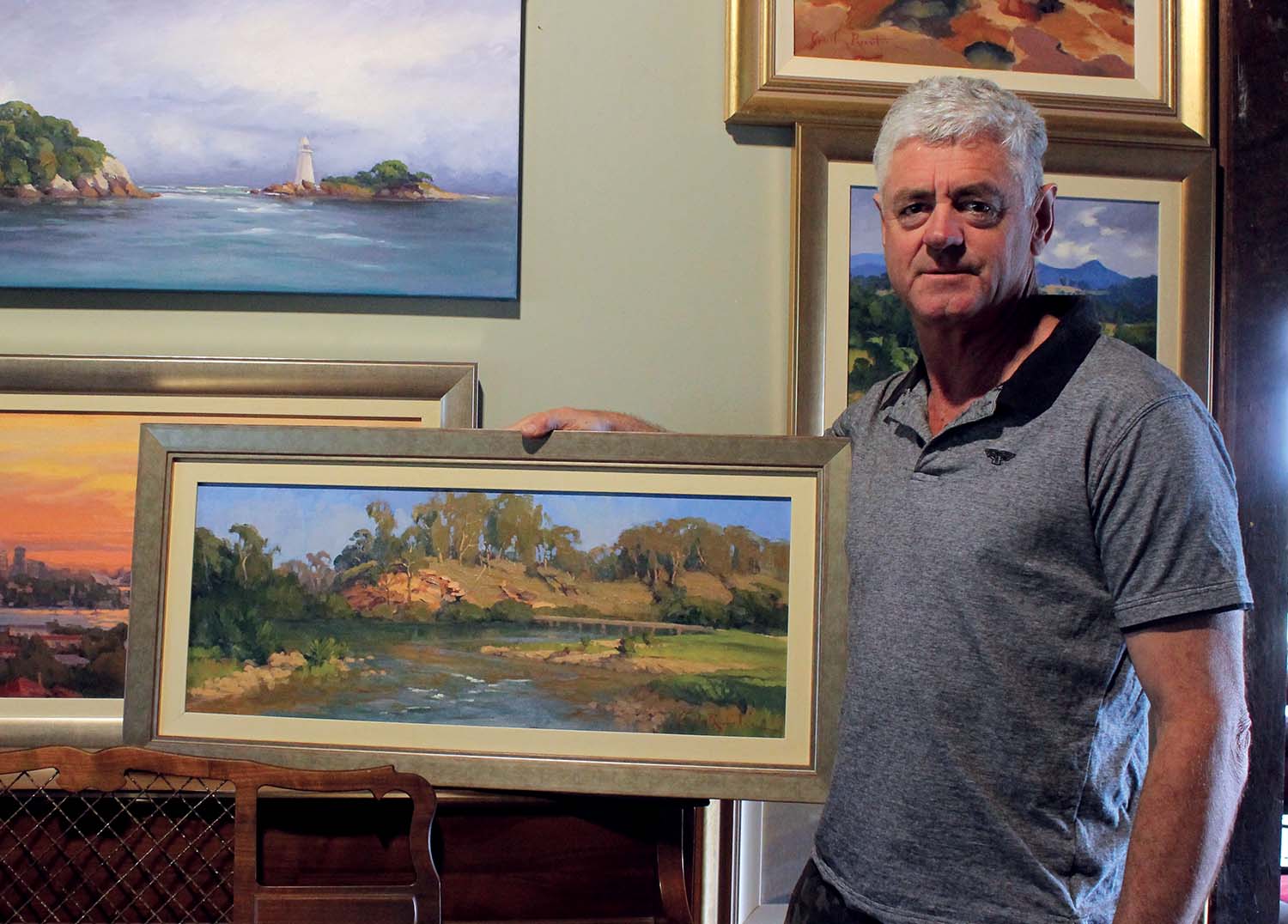 "The Macleay River at Toorooka Bridge" is in the final of the NSW Parliament Plein Eir competition and exhibition which
is on display this month, October at Parliament House, Sydney.
First prize of $20,000 will be announced 17 October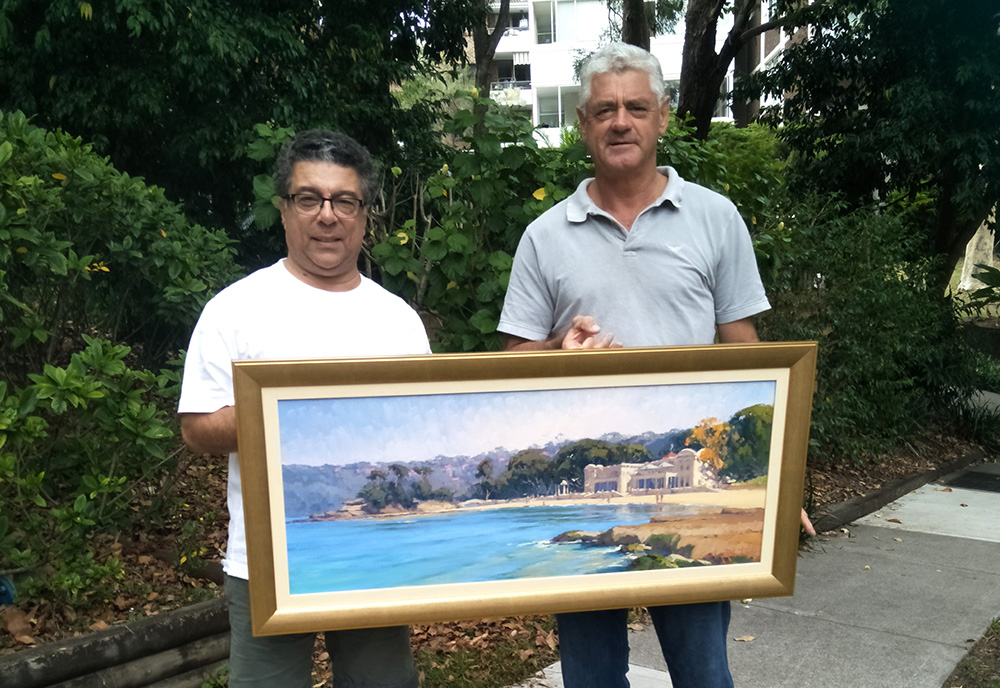 Michel and Gordon with the painting Michel and Susan commissioned of Balmoral Beach on their wedding day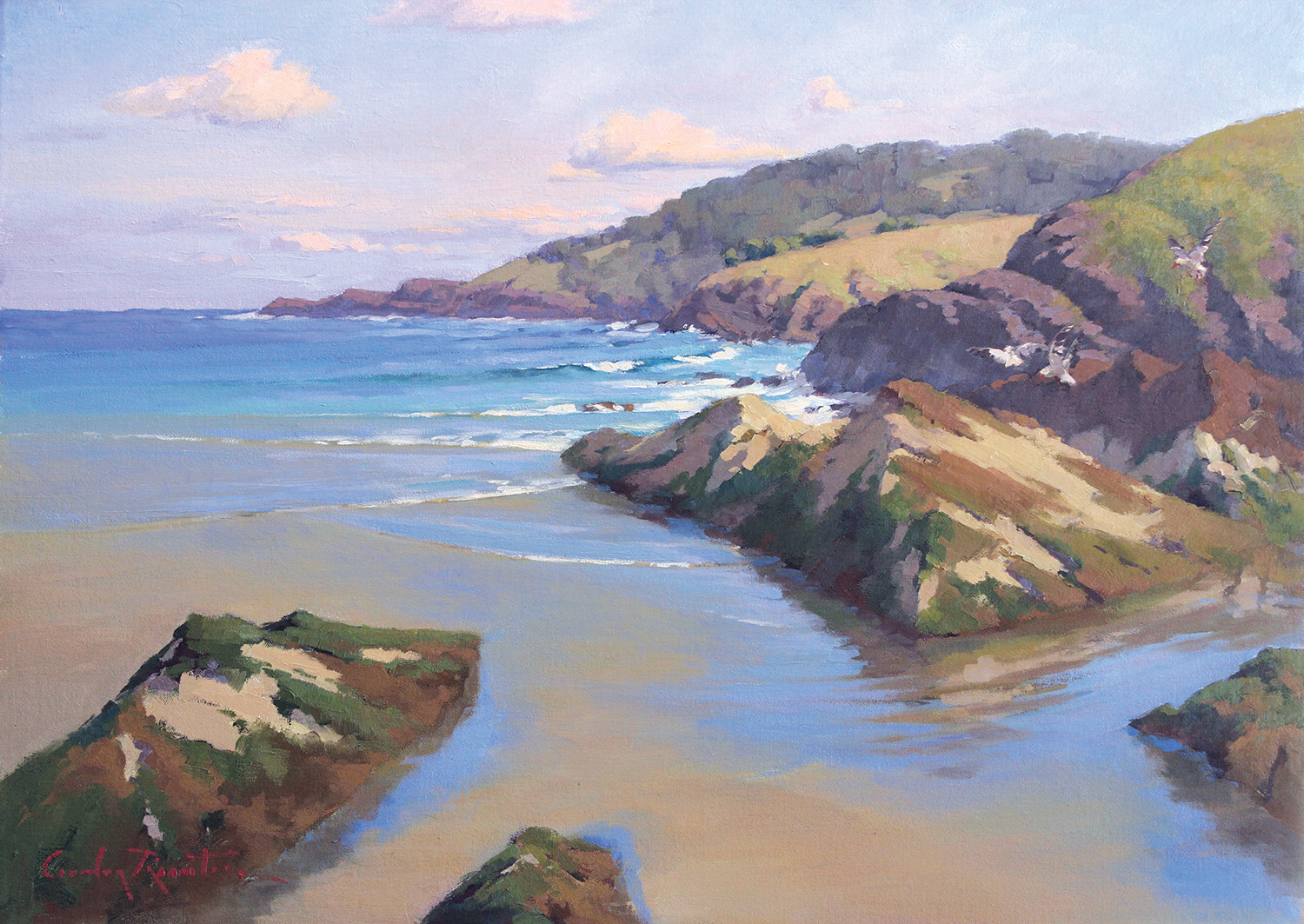 "Afternoon Racecourse Beach" another commissioned painting completed 2018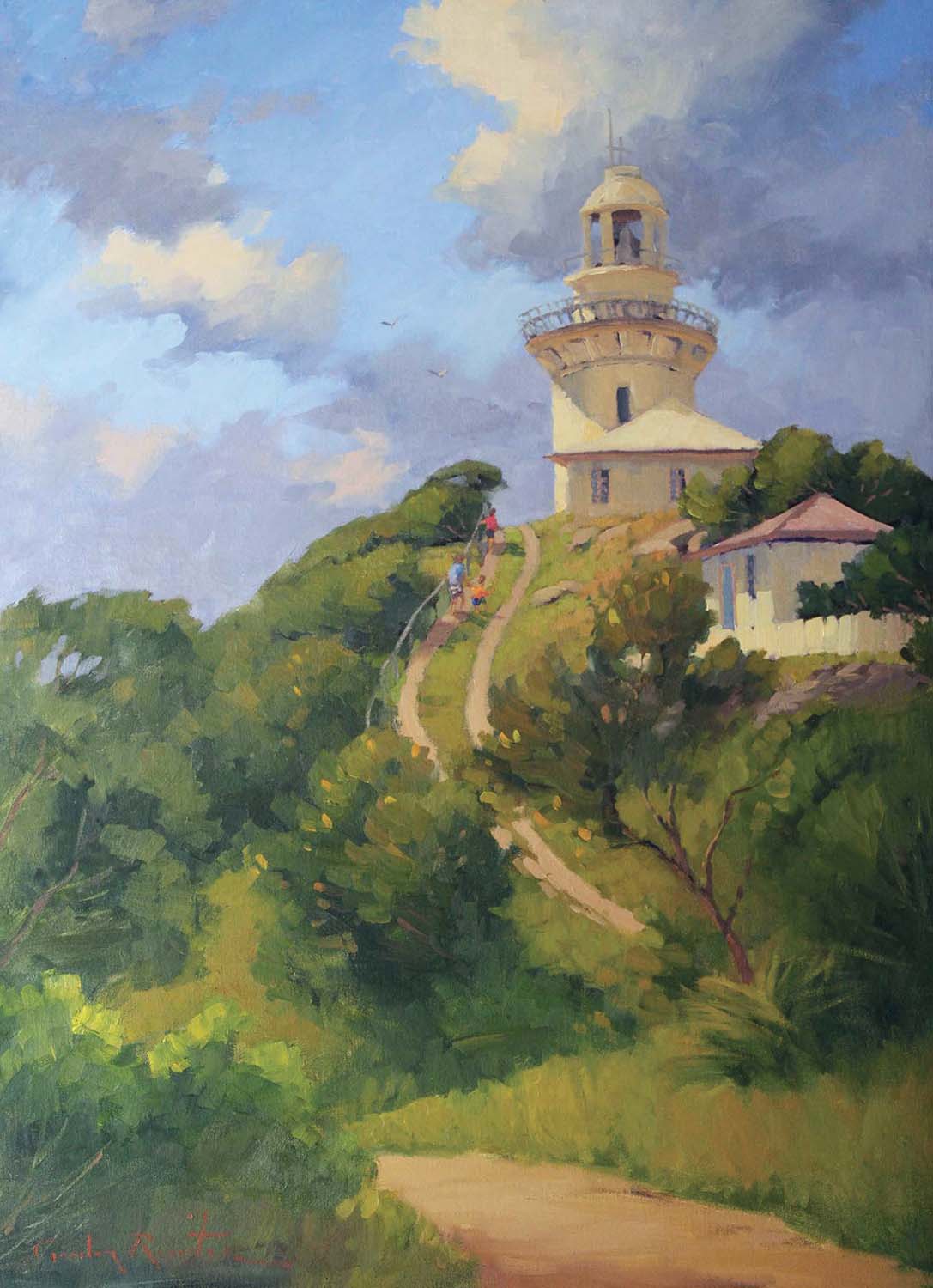 "Smokey Cape Lighthouse"
This was painted for a couple who love visiting the area
"Dusk South West Rocks"
won the Adelaide Swift Memorial Art Prize in October 2016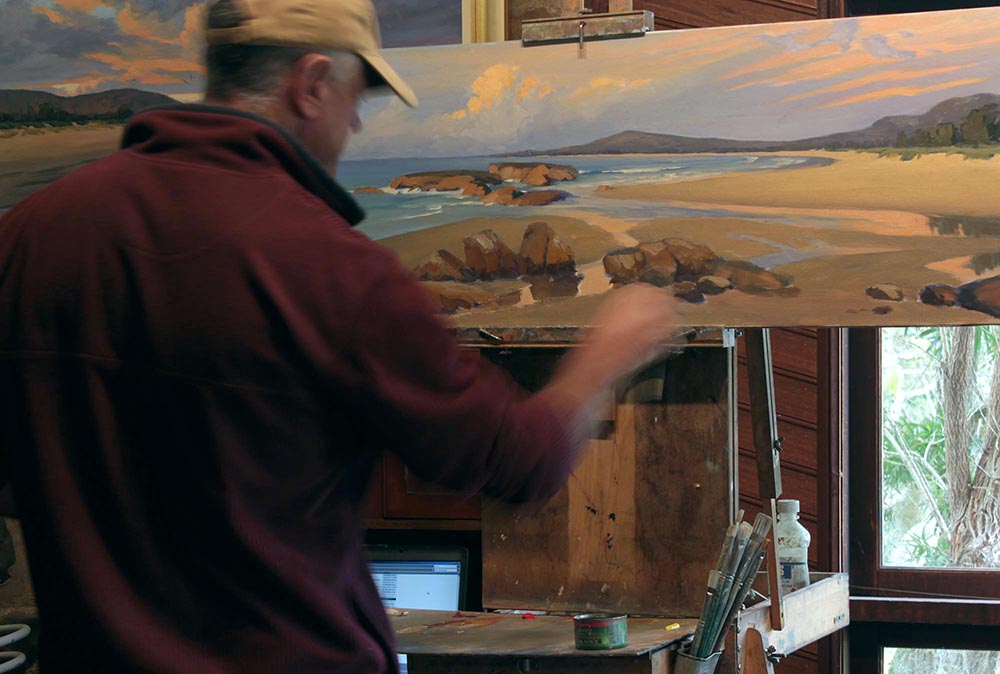 "Dusk South West Rocks" painting sequence
https://www.youtube.com/watch?v=_T4hjuYS1gI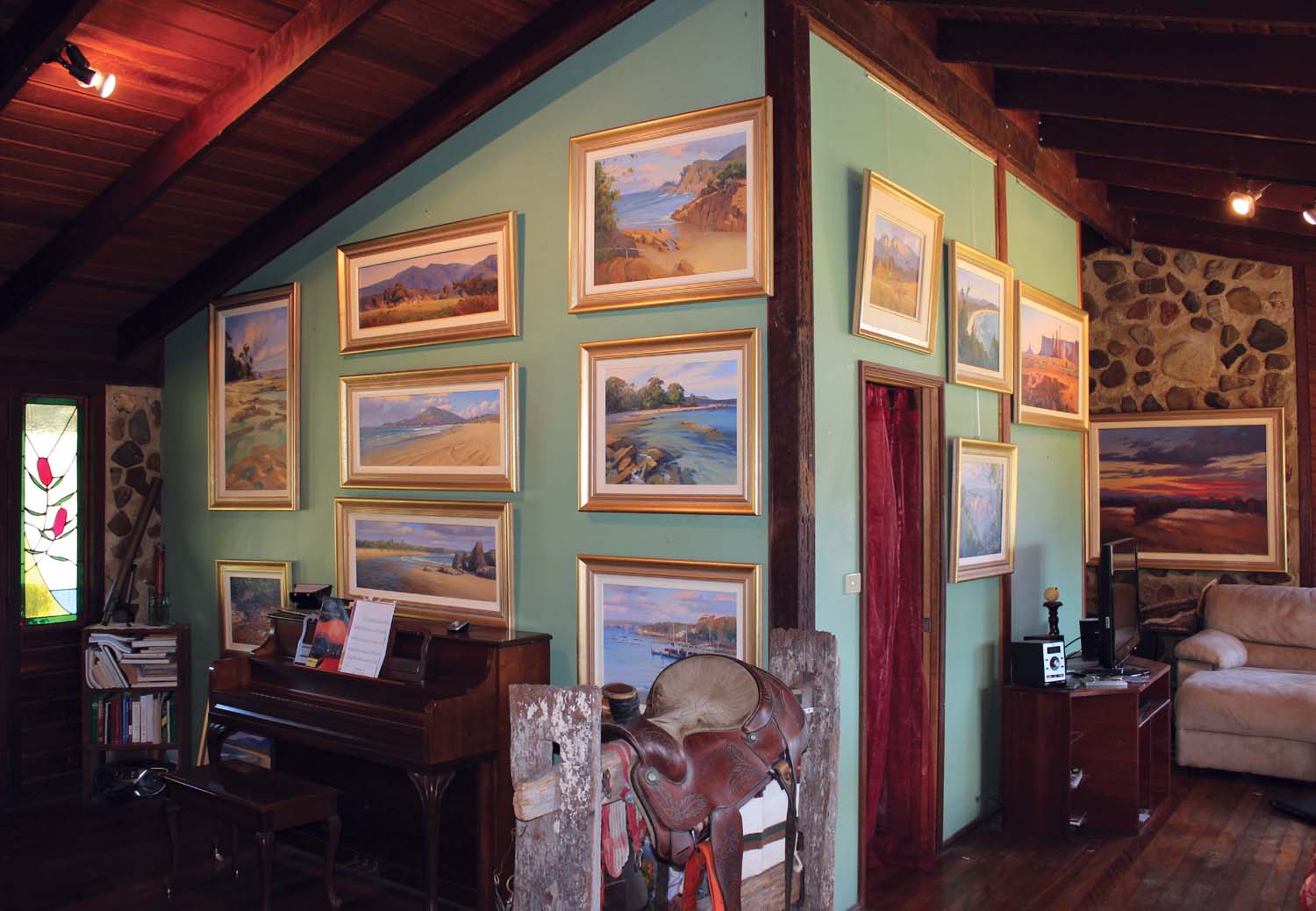 Rossiters' Studio Gallery
Rossiters' studio/gallery is open to the public, however please make an appointment with us first.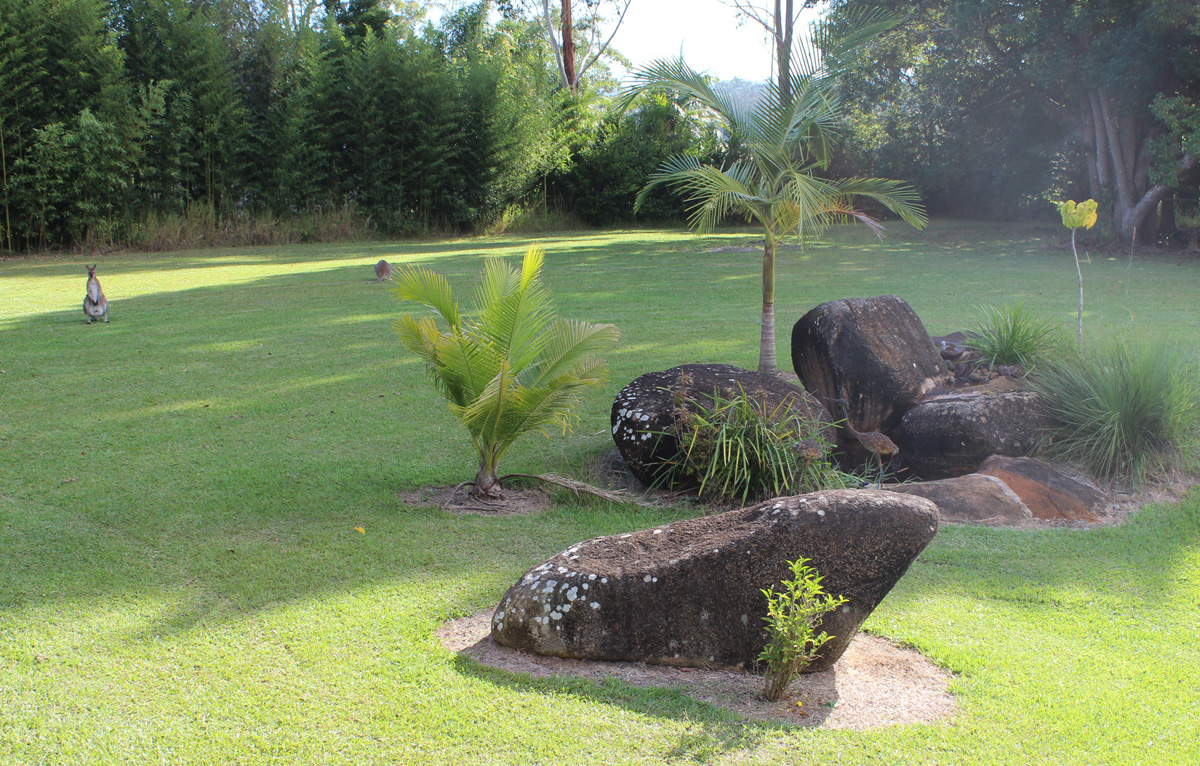 Outside the studio this autumn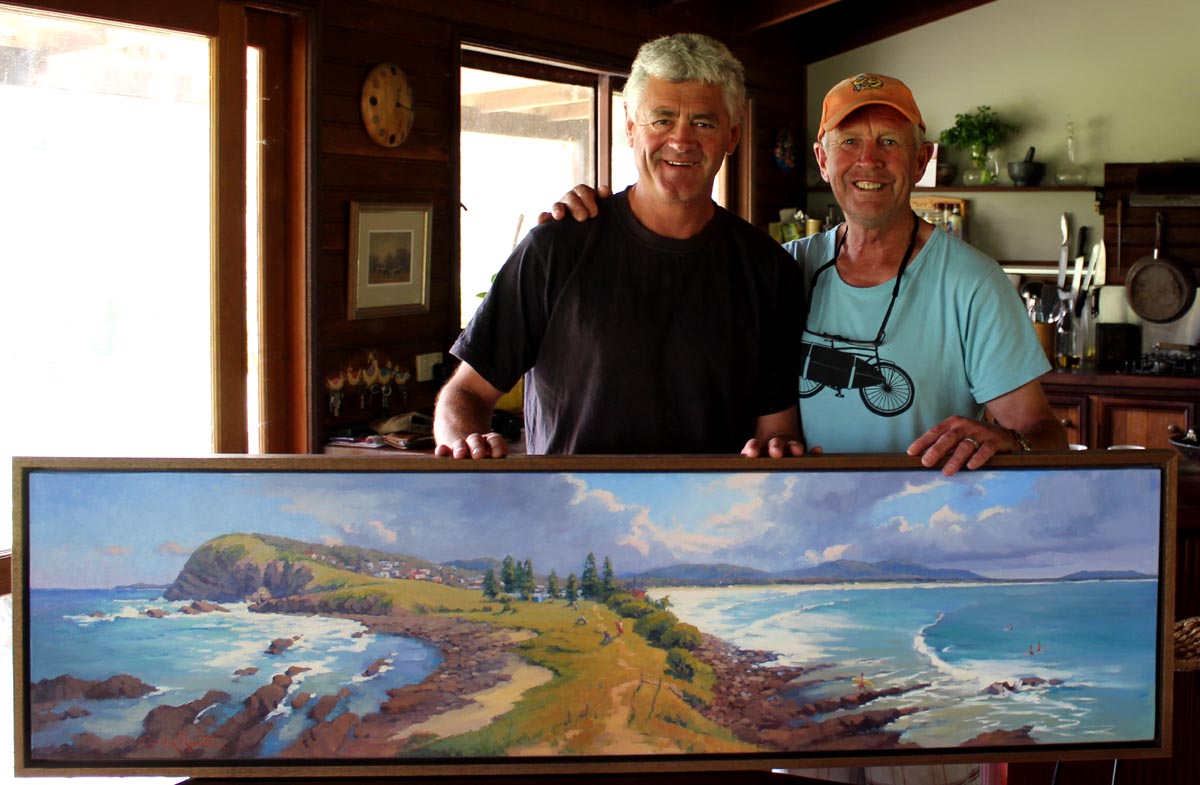 Brian commissioned Gordon to paint "Crescent Head from Little Nobby" and it will be hung in Brian and Lou's new home
Contact Information
Telephone

international 61 265660669

local 0265660669

Postal address

994 Beranghi Rd via Crescent Head Australia 2440
Email