PAINTINGS FROM THE UNITED STATES OF AMERICA
" The paintings of the South West of the USA were done from a trip with my brother Ben which took us down the Californian Coast across the desert to Phoenix, Sedona, the Grand Canyon, Monument Valley and Zion National Park, many thanks to our friends Dale and Jody Motley who we visited in Colorado and drove us over the Rocky Mountains to Las Vegas.
I have admired the paintings from this area for a long time and am grateful for the opportunity to visit and paint it for myself."
Gordon Rossiter
Estes Park Colorado Art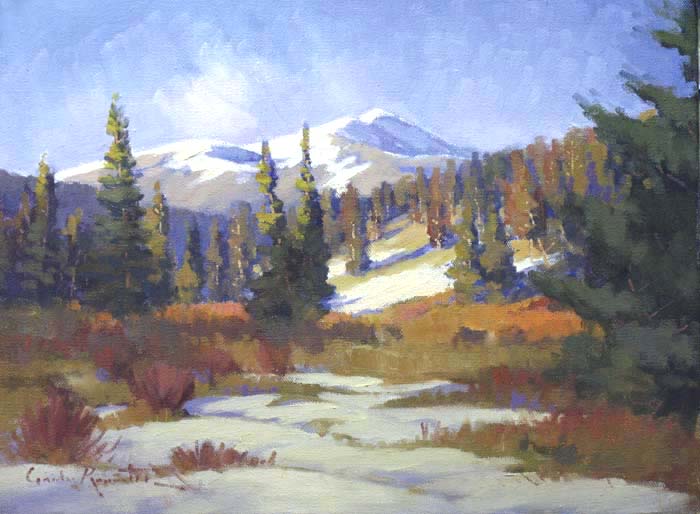 Title: " Estes Park Colorado"
Image size:60x45cm 24"x 18" Media: Oil on stretched canvas
List Price: AU$2,250

The paintings above are all on stretched canvas and can be taken off the stretcher, rolled and post packed to their destination, alternately we can send them as is or framed ( see framing page ), this is a much more expensive freight option, however our framing prices are reasonable so it may be worth while.
Please note that prices are in Australian dollars.
Limited edition prints are available of all of the above paintings