Limited Edition Prints and Postcards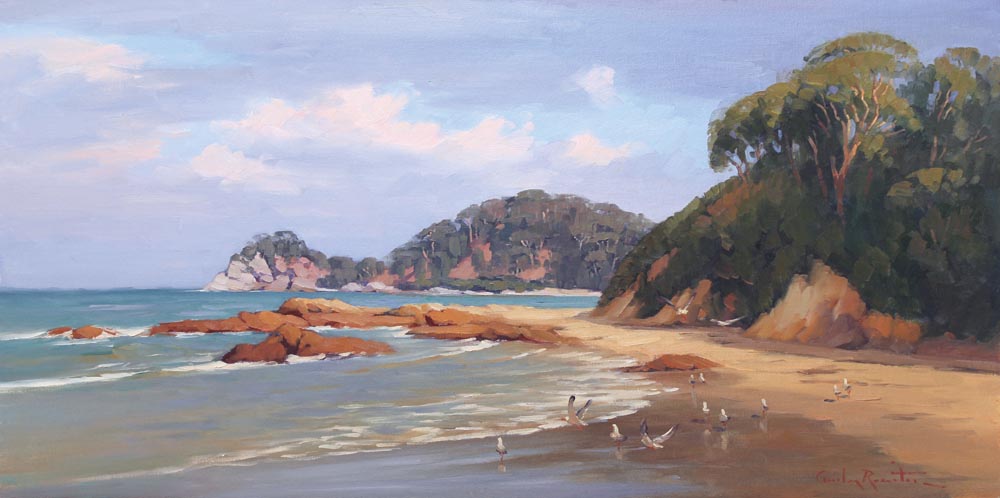 Limited edition giclee' prints are individually signed and numbered by Gordon Rossiter and limited to 400 reproductions, they are printed on highest quality paper using archival grade pigment inks. (Tested to be lightfast for 70-100 years)
It is now possible to have most of the paintings on the website reproduced in print form, please contact us if you would like a reproduction of any of the paintings.
They can be stylishly framed under glass using a complimentary surround matt board and a 32mm ( 1.25 inches) gold leaf frame.
Price : 54x39cm ~ $225 framed $375
75x25cm ~ $225 framed $375
Some popular limited edition prints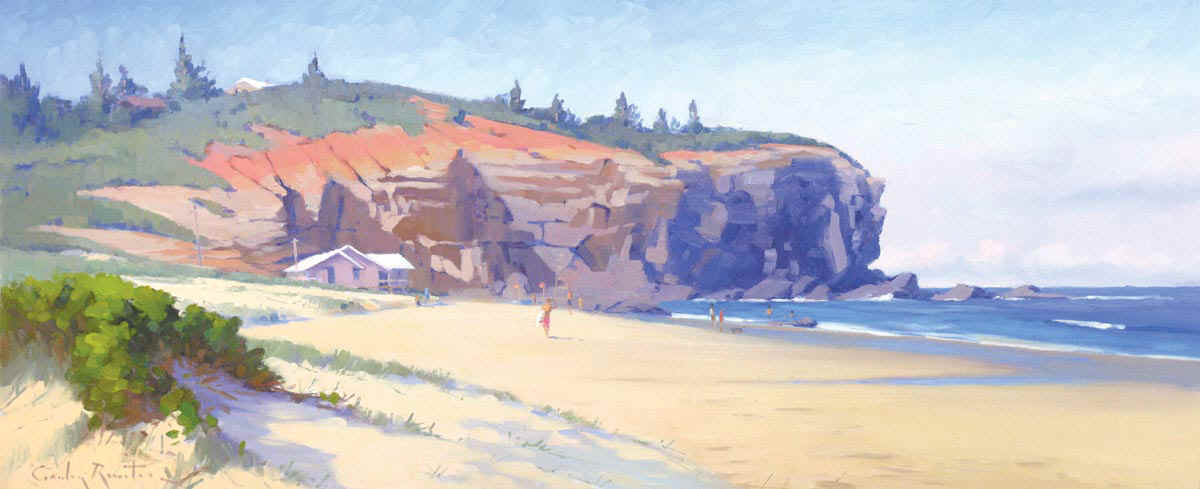 "Redhead Beach"

"Afternoon Shadows South West Rocks"

"By the River"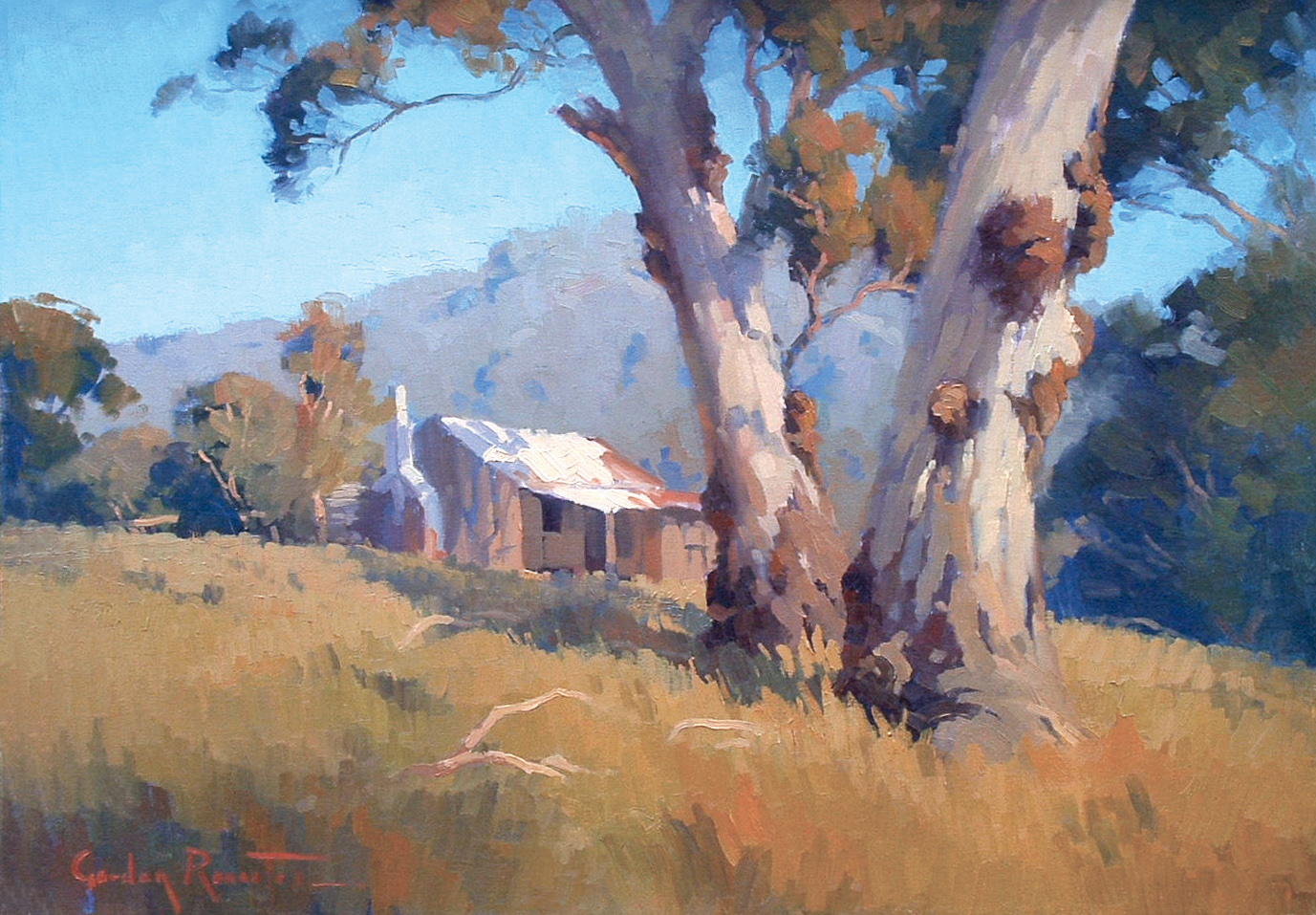 "Red gums"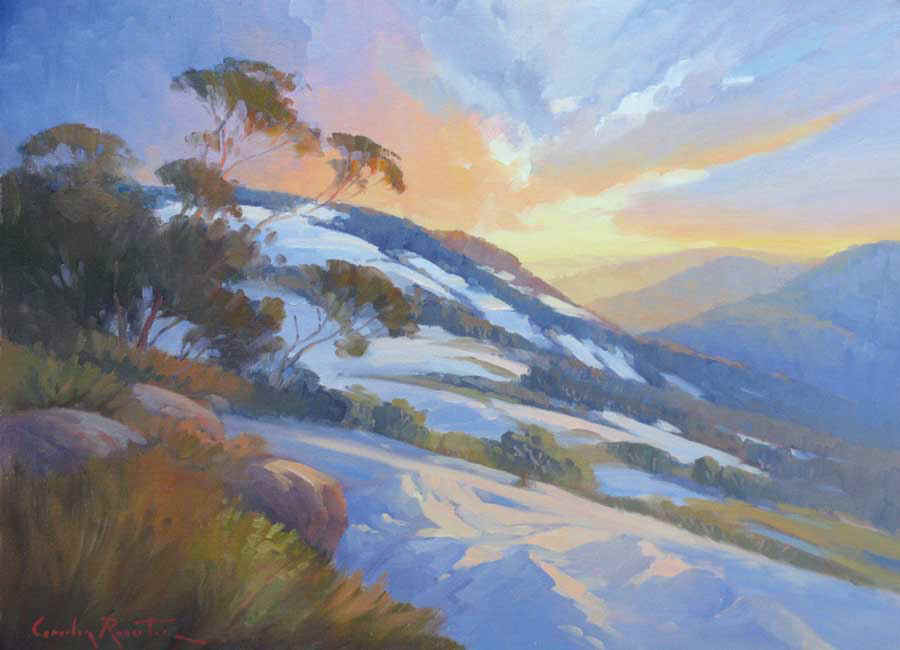 "Down Kosciusko way"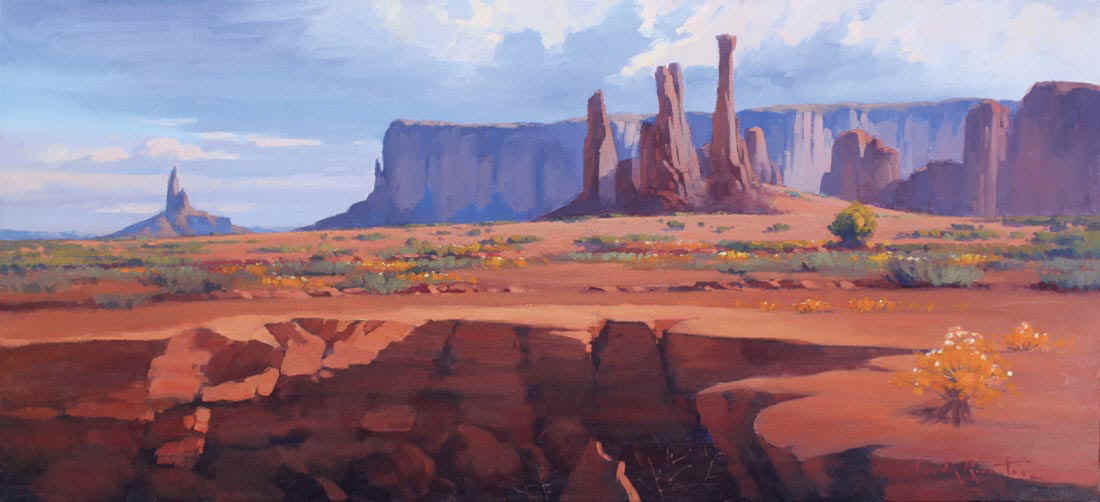 "Monument Valley"
"Yarrah River morning"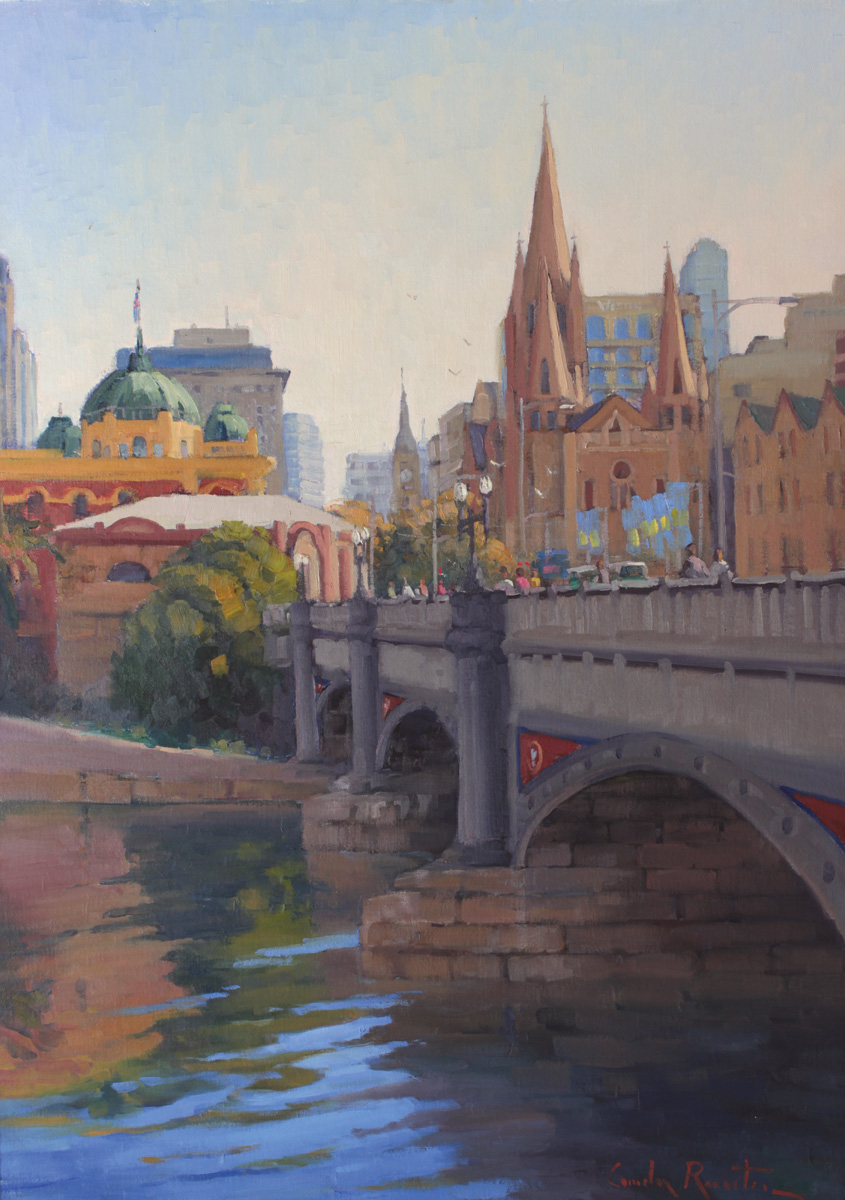 "Yarra River morning" 56x39cm $225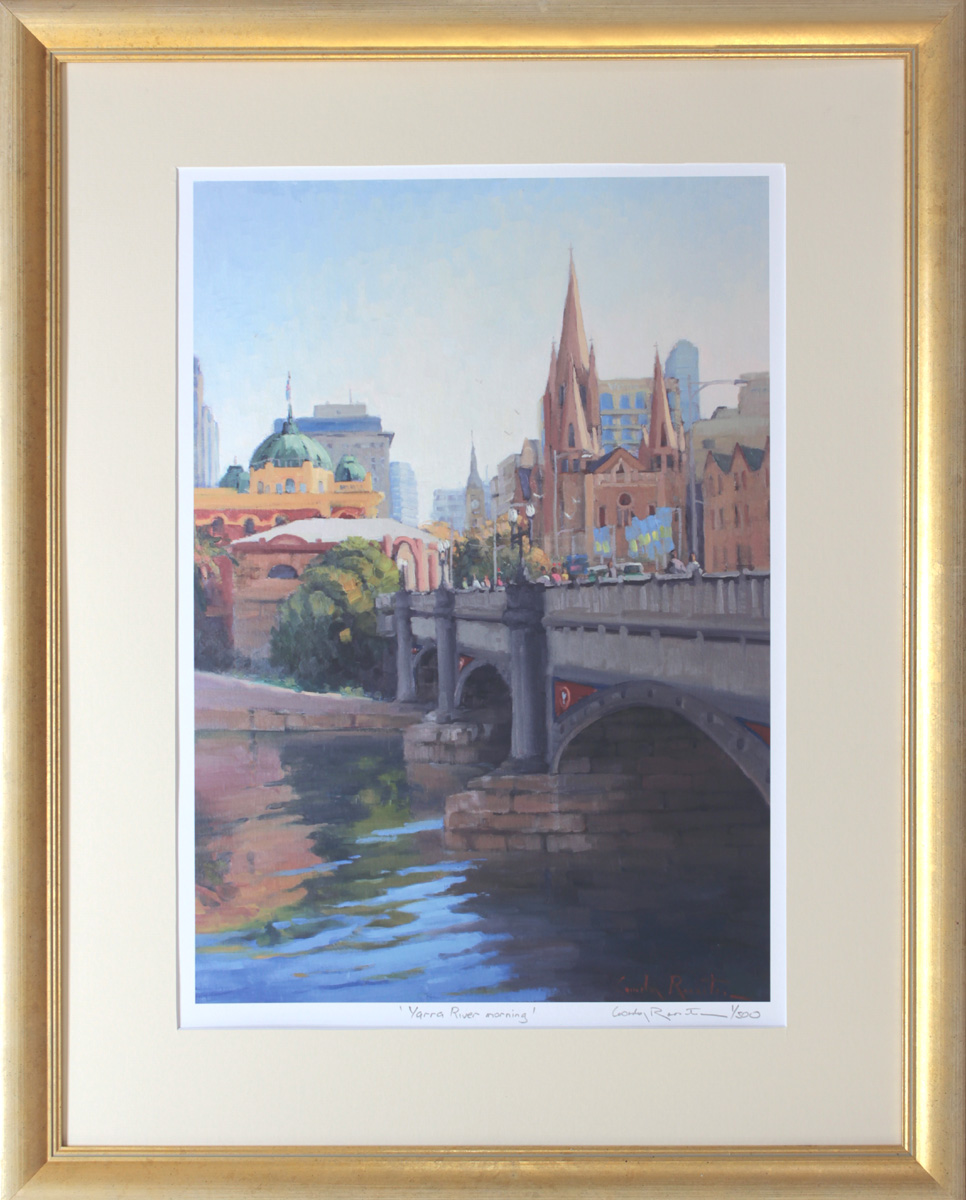 "Yarra River morning" framed (61x79cm) ~ $395
This limited edition giclee' print has been digitally taken from the original oil painting and reproduced on 308 gsm
Hanermuhle Fine Art paper using the highest quality Epsom inks ( which have premium light fast qualities).
The original was painted by Gordon this Autumn.
The print is framed behind clear acrylic sheeting as a more stable substitute for glass and is surrounded by sand coloured matt board
for all enquiries phone 02 65660669 or email gjrossiter@bigpond.com
Free delivery and a 21 day return if not fully satisfied
St. Aloysius College print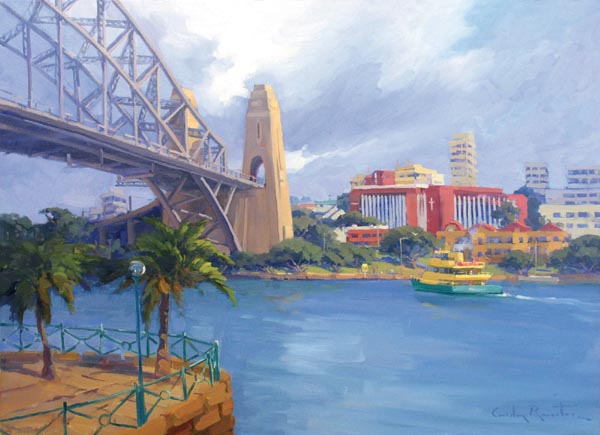 To celebrate their son's graduation from the College in 2011 a year 12 family commissioned Gordon Rossiter to paint a picture of the college.
His work 'St. Aloysius College' captures the Colleges beautiful location on Sydney Harbour in the shadow of Sydney Harbour Bridge.
The family and Gordon Rossiter have kindly agreed to allow a limited number of signed prints to be made available to the Aloysian Family. Profits from the sale will be directed to the College Bursary Programme which will provide funding for boys from families of limited means the chance to attend the College.
This beautiful print would be a worthy addition to any Aloysian home or office.
(taken from the June 2011 St. Aloysius magazine)
Details :
Size : 54 x 39cm unframed - 77 x 63cm framed
Number : 1500
Cost : $195 unframed - $395 framed
Framing : Please see the framed print below.
The print is behind glass and we are using a light grey matt surround, edged with a gold leaf Triart frame ( Triart is an Australian company that manufactures frames locally).
The framing has been chosen to compliment the picture.
We apologise for not being able to offer other framing options on this particular artwork.
Purchasing: Please contact us on 0265660669
or email on gjrossiter@bigpond.com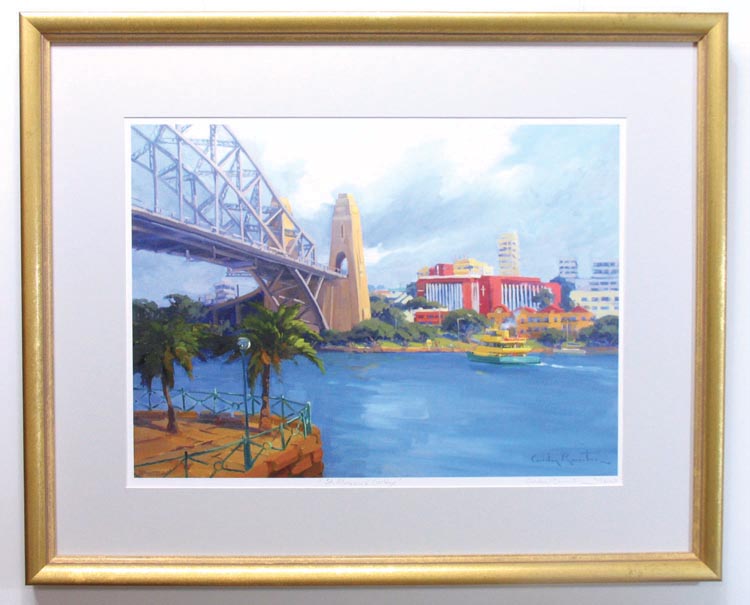 Postcards






The postcards above are printed banner style and the images are of paintings of that area
Size 87x25cms
Price $135 unframed
Rossiters Paintings
994 Beranghi Road
Crescent Head 2440 Australia
phone: 612 65660669
email: gjrossiter@bigpond.com