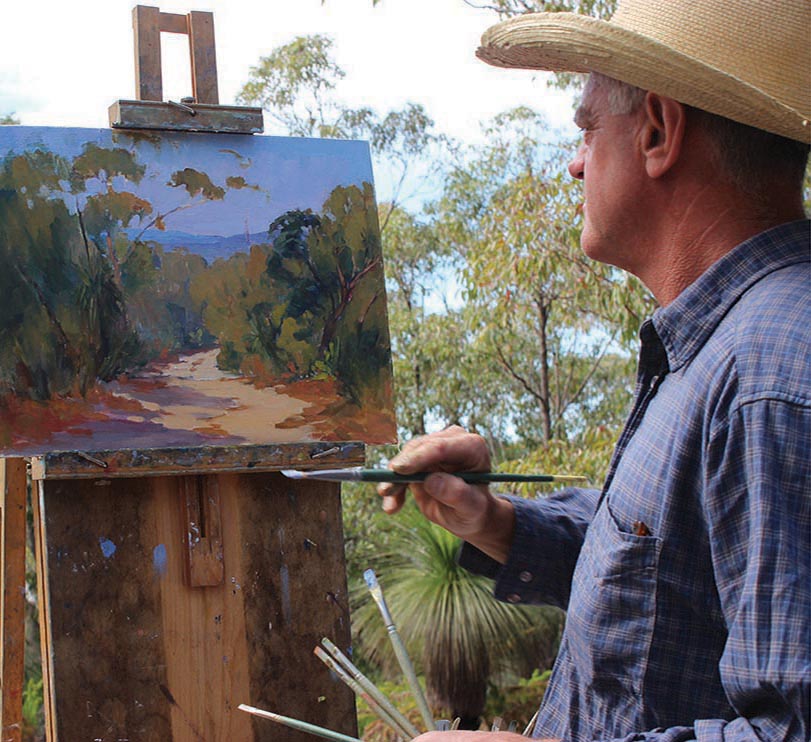 Gordon Rossiter is an award winning landscape artist, art judge and tutor, whose paintings hang in collections worldwide.
Painting Gallery One has the latest work displayed and the other gallery pages show a history of work.
Welcome, we hope you enjoy browsing the site, please contact us for any queries.

Find us on facebook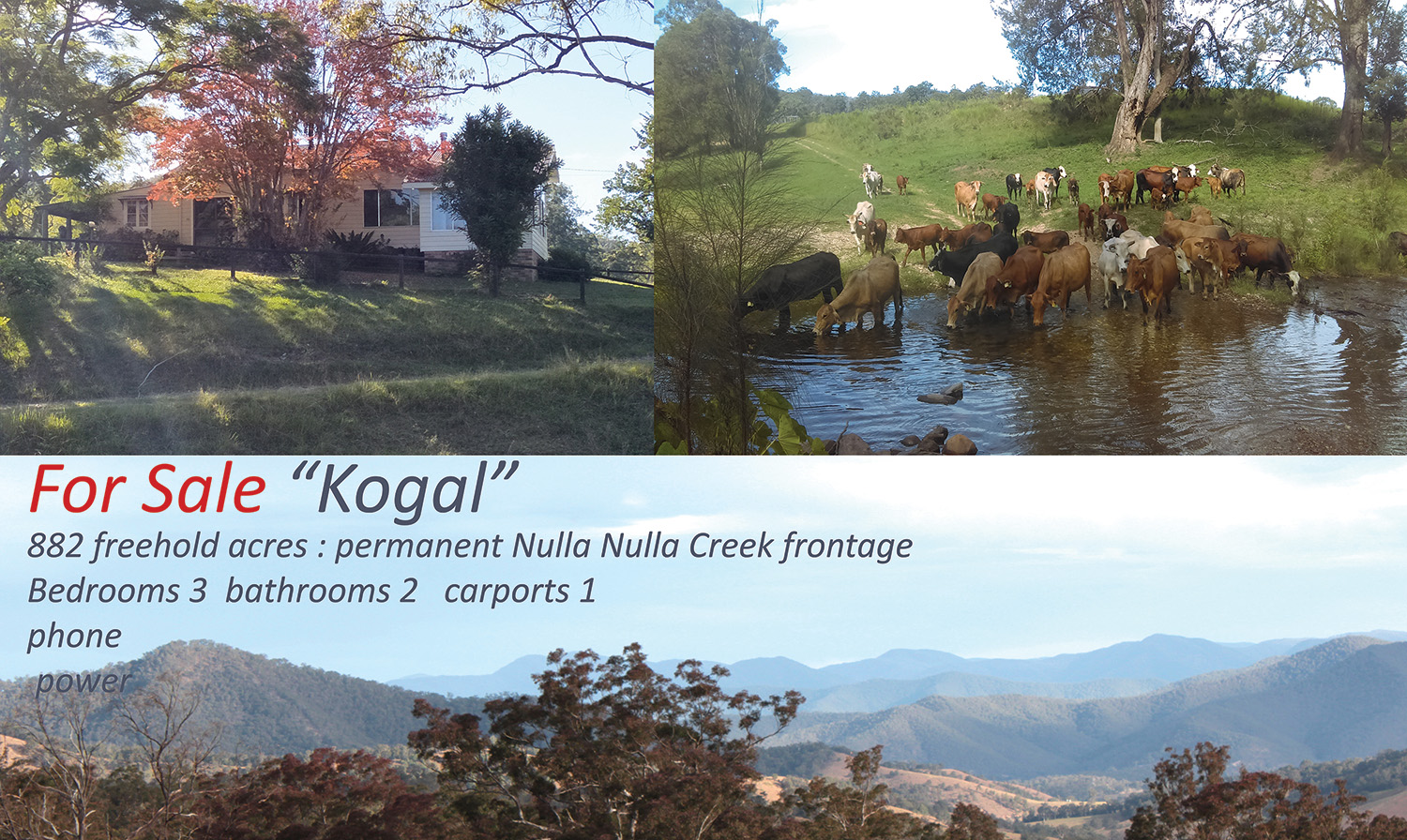 We have recently placed "Kogal" on the market.
More information can be accessed at our agents website, Kempsey Stock and Land
http://kempseystockandland.com.au/20229491
EXHIBITION AT MASTERPIECE FRAMING
Port Macquarie
March and April 2019
continuing on until end June

"Afternoon Flynns Beach" Gordon Rossiter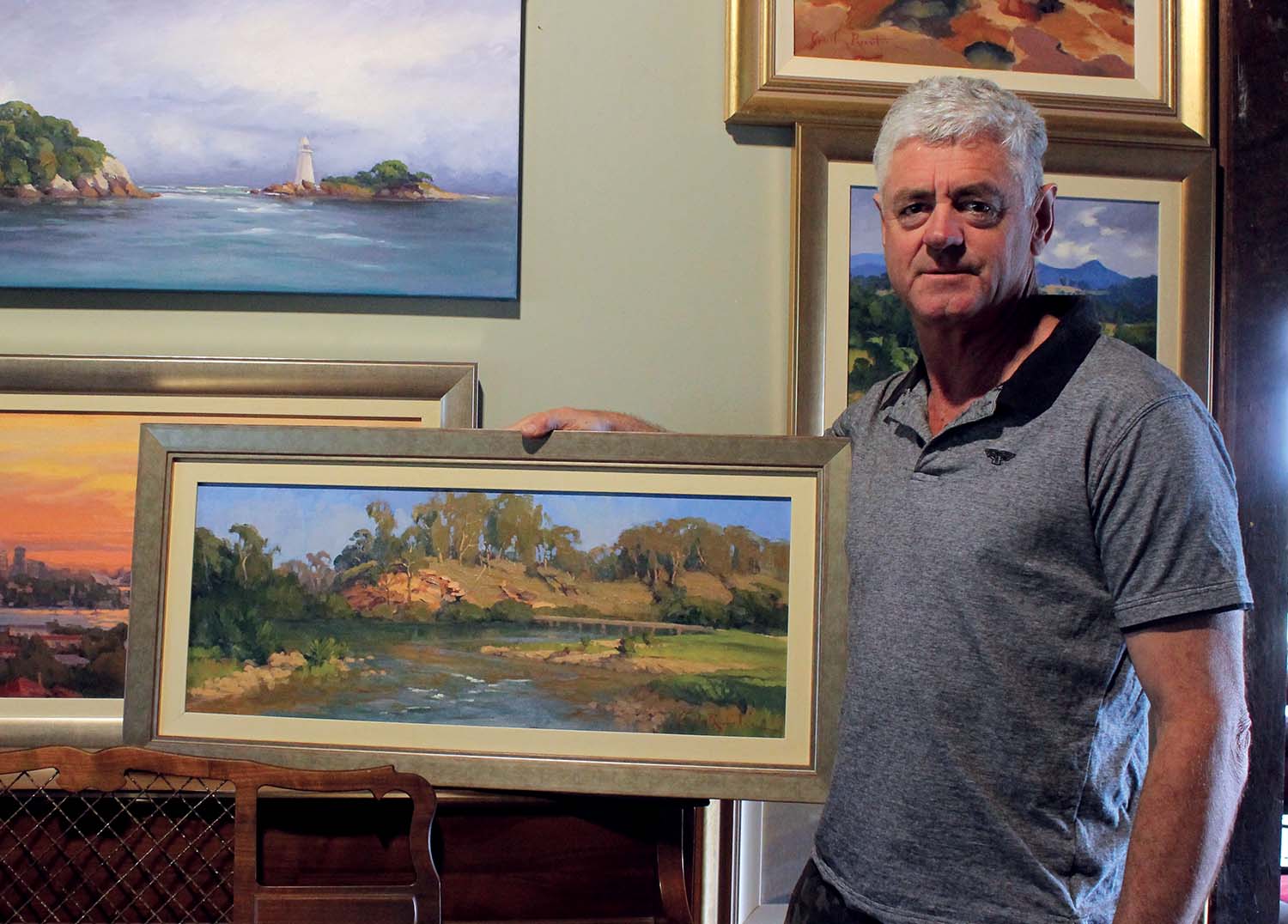 "The Macleay River at Toorooka Bridge" is in the final of the NSW Parliament Plein Eir competition and exhibition which
is on display this month, October at Parliament House, Sydney.
First prize of $20,000 will be announced 17 October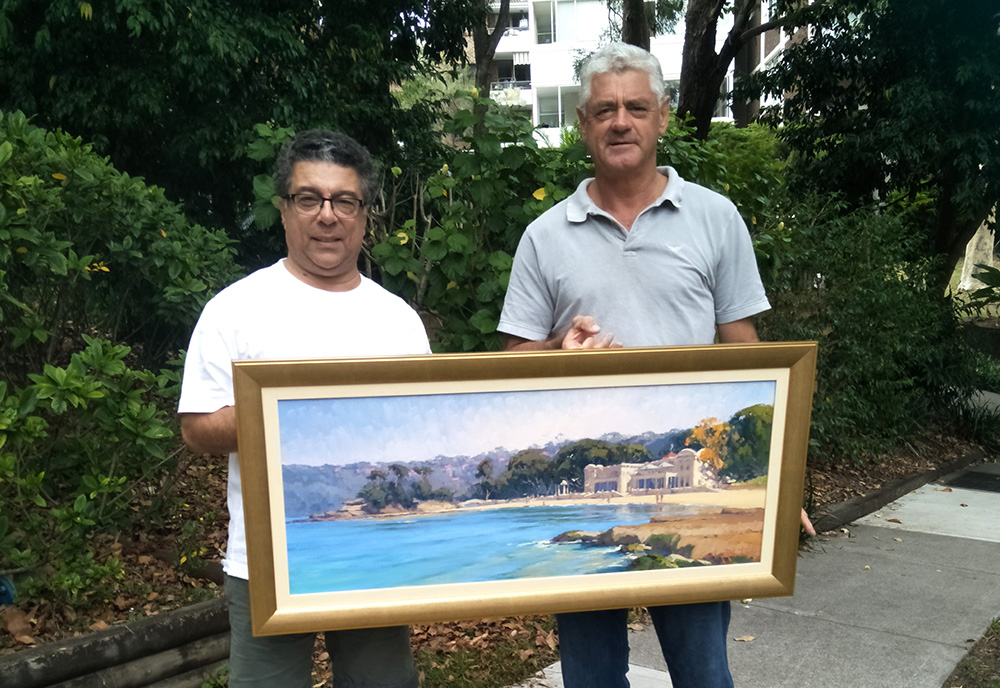 Michel and Gordon with the painting Michel and Susan commissioned of Balmoral Beach on their wedding day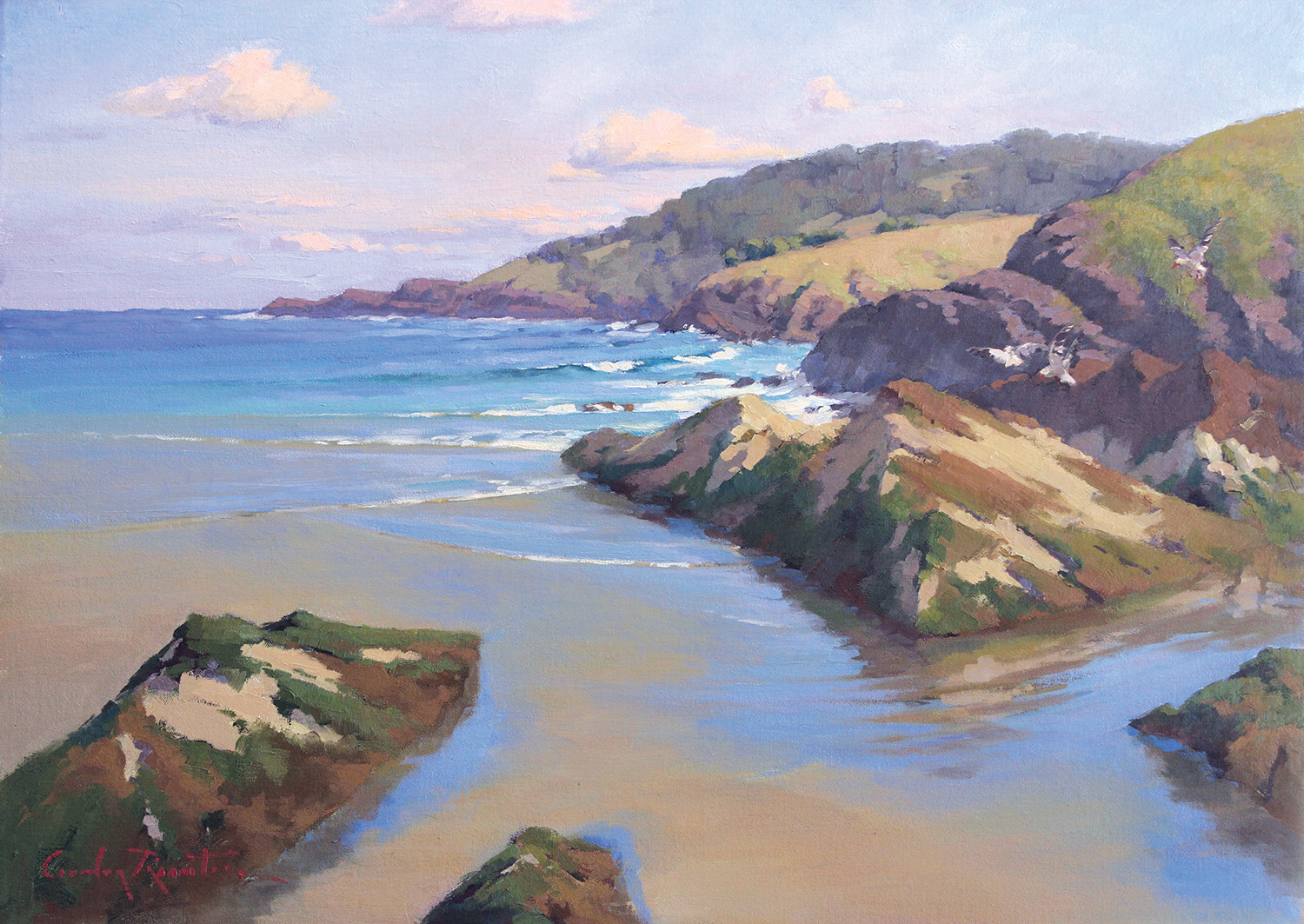 "Afternoon Racecourse Beach" another commissioned painting completed 2018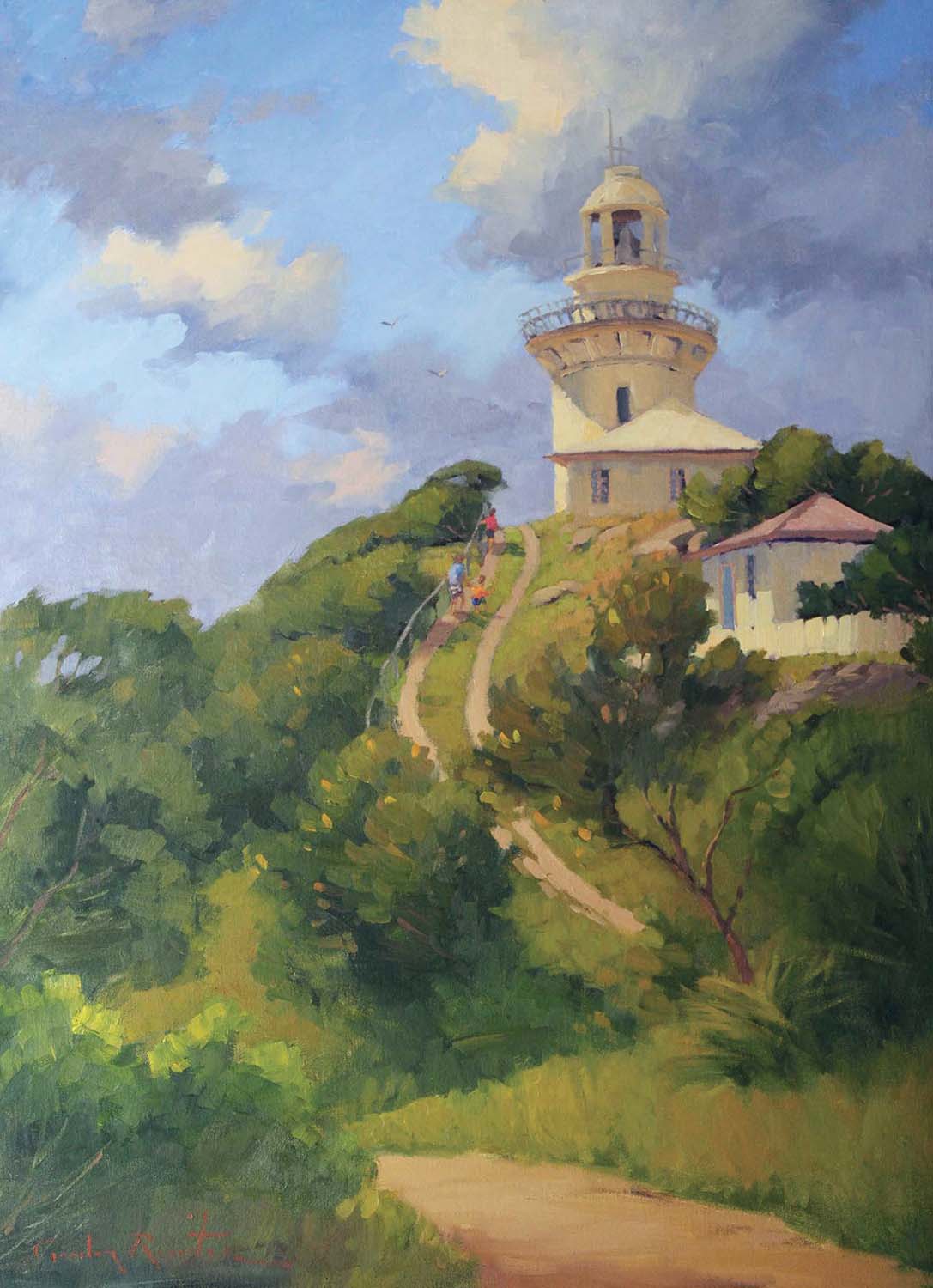 "Smokey Cape Lighthouse"
This was painted for a couple who love visiting the area
Paint the Rocks is on again in 2019
We'll upload the new info when we get it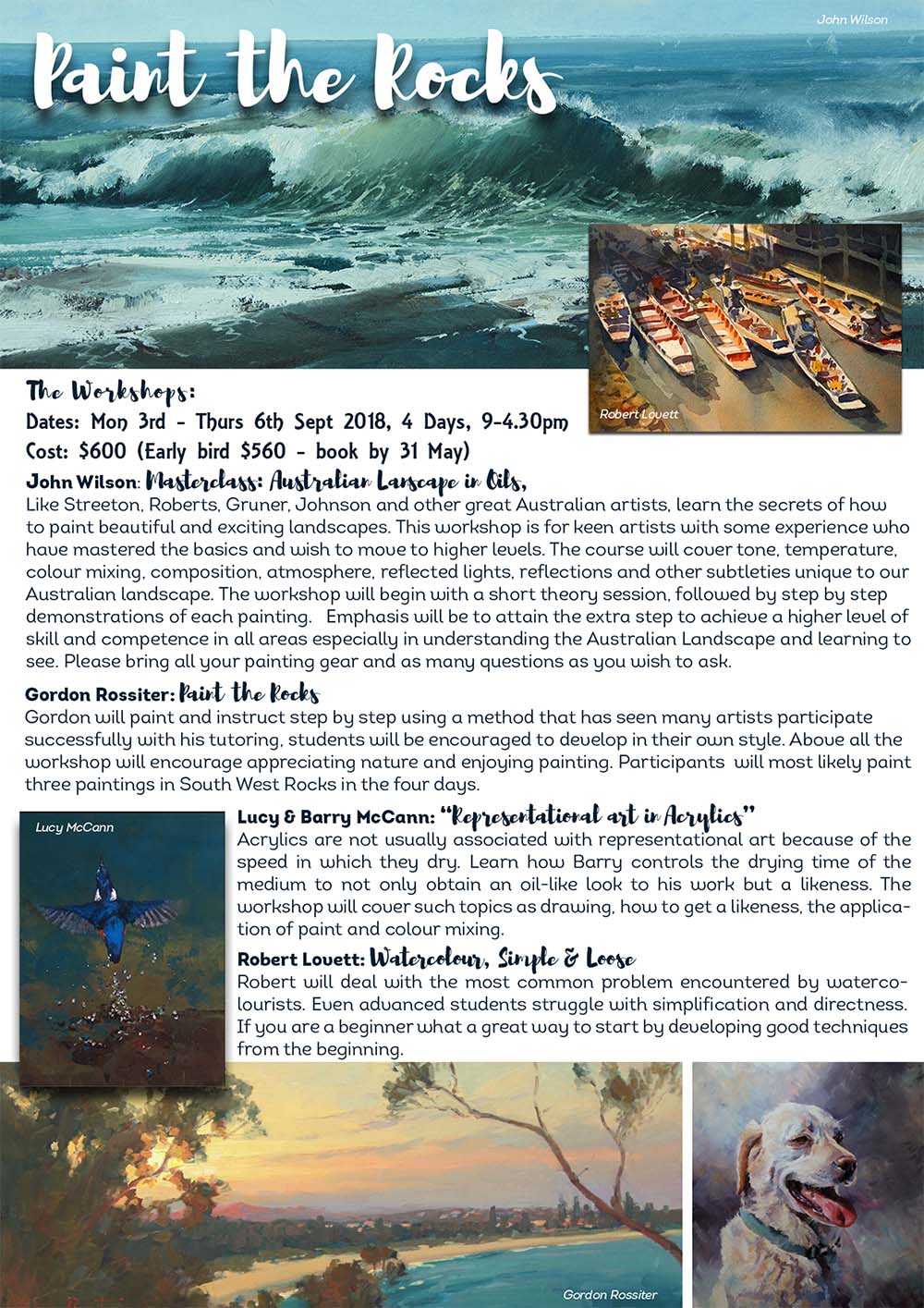 "Dusk South West Rocks"
won the Adelaide Swift Memorial Art Prize in October 2016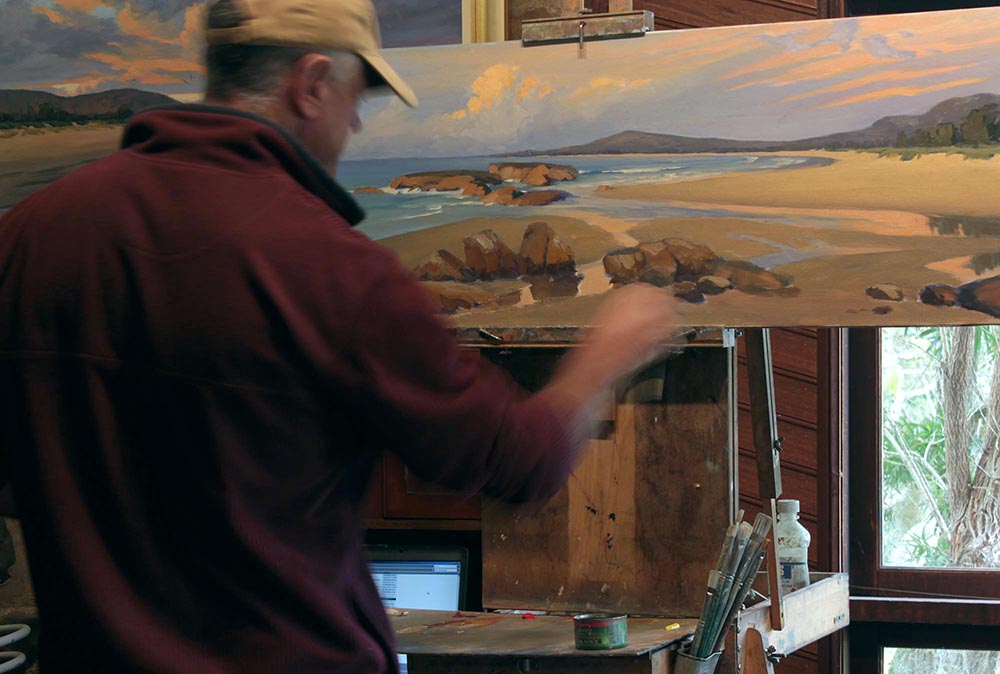 "Dusk South West Rocks" painting sequence
https://www.youtube.com/watch?v=_T4hjuYS1gI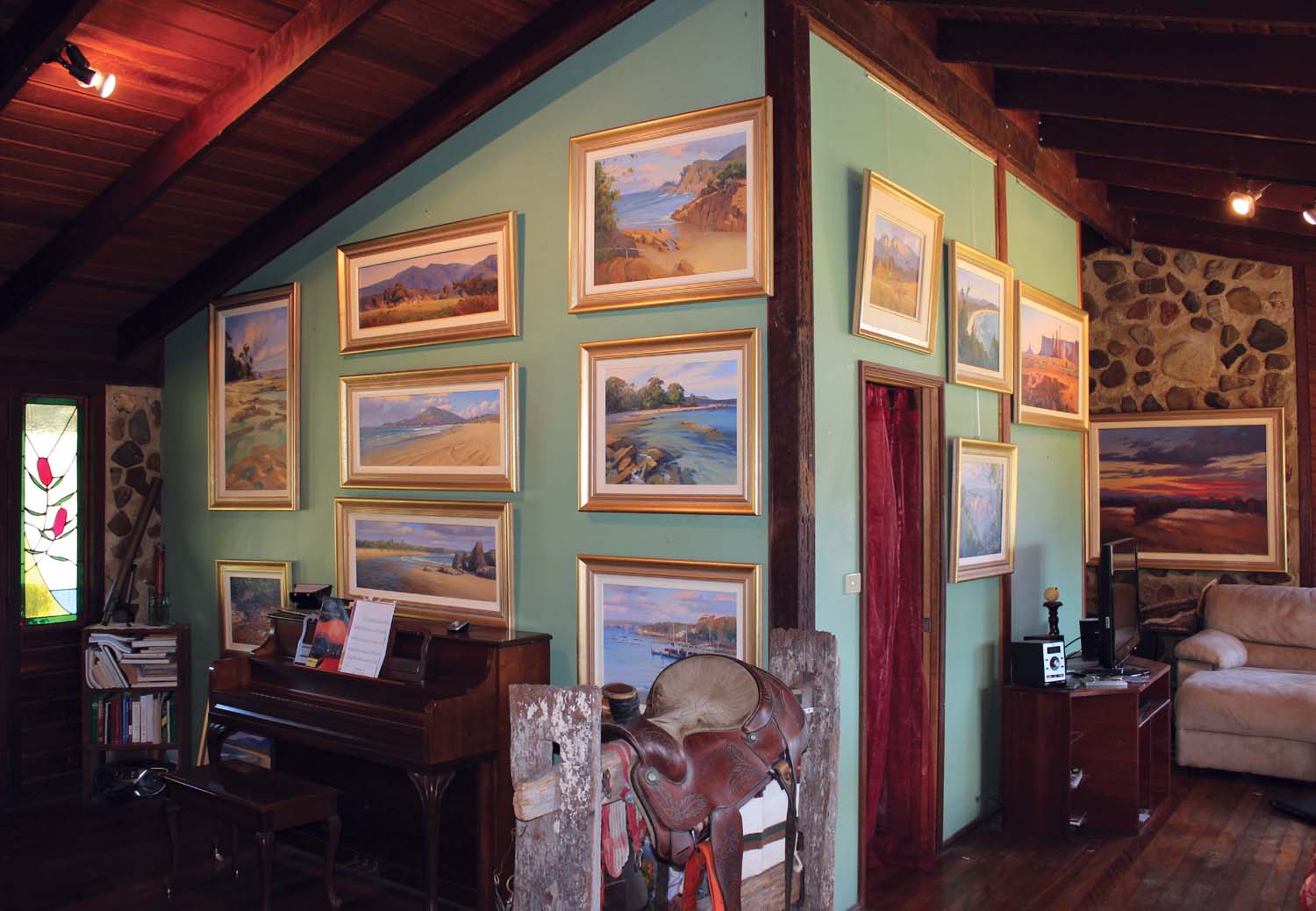 Rossiters' Studio Gallery
Rossiters' studio/gallery is open to the public, however please make an appointment with us first.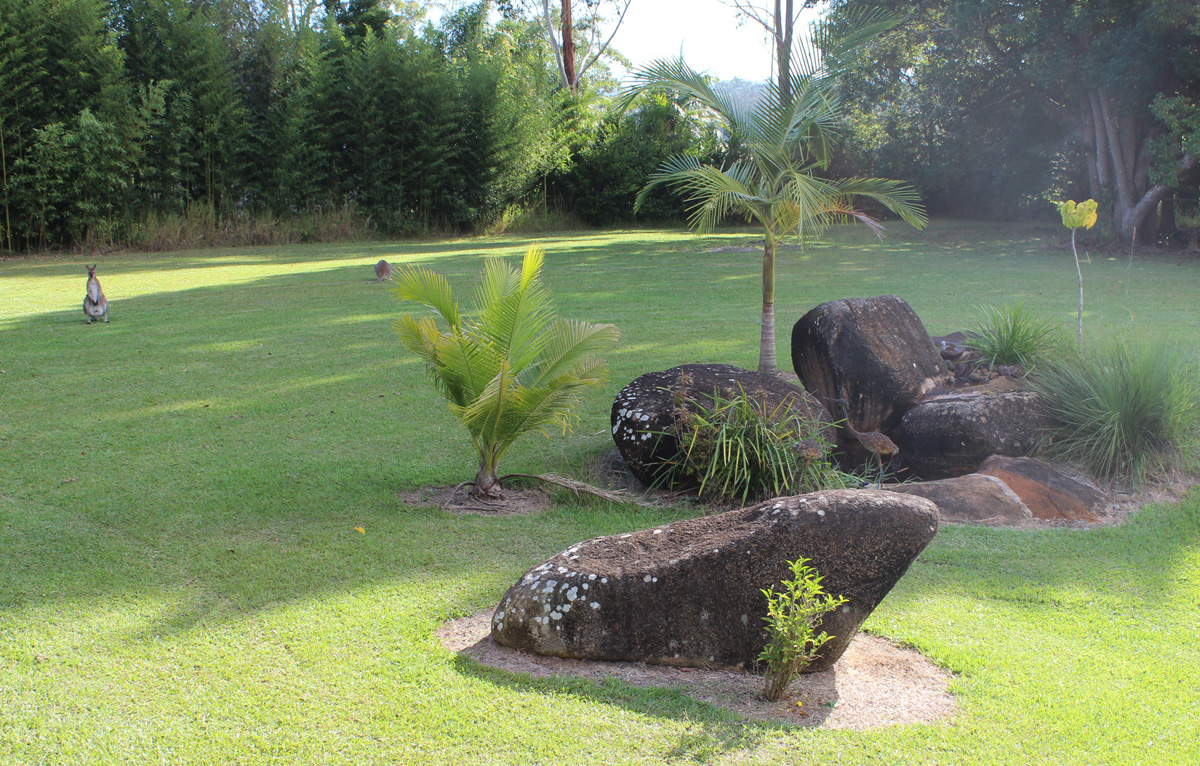 Outside the studio this autumn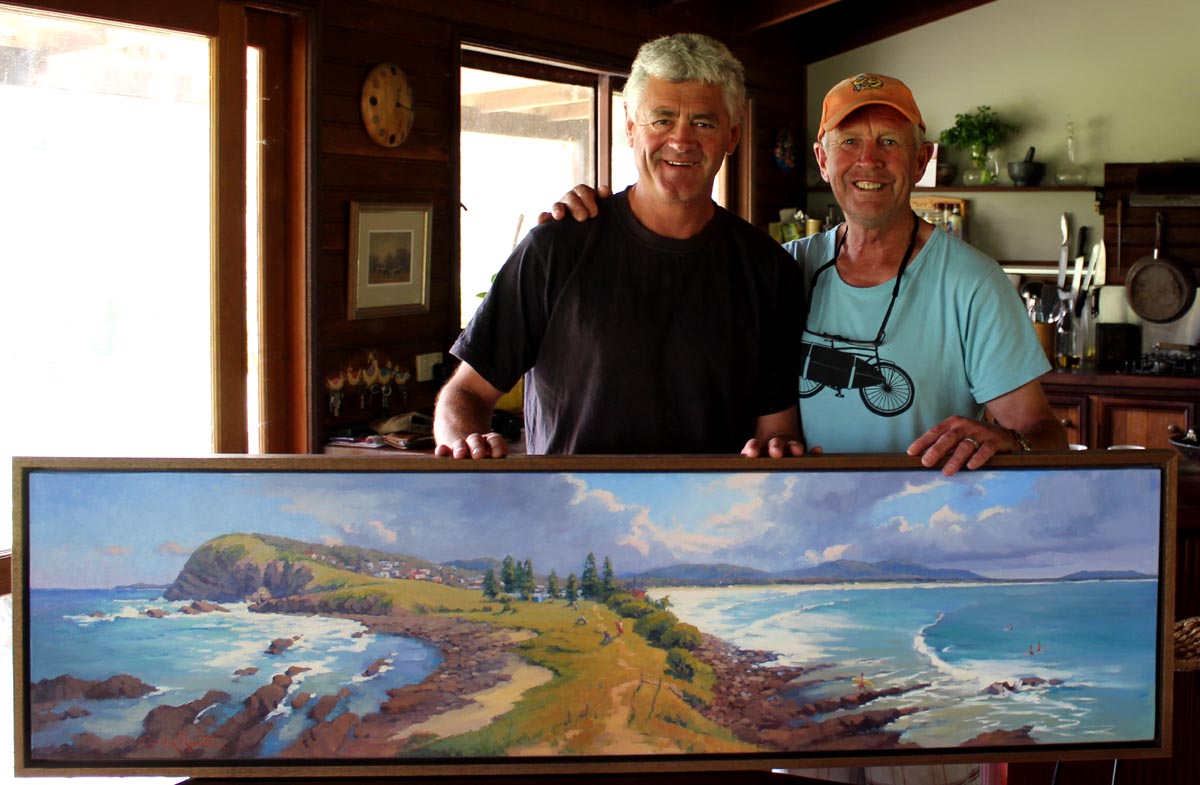 Brian commissioned Gordon to paint "Crescent Head from Little Nobby" and it will be hung in Brian and Lou's new home
Nulla Nulla Creek
We have a property in the foothills of the Macleay River district,
and have workshops planned for winter 2018.
Date 17-22 June 2018
Details on Workshop Page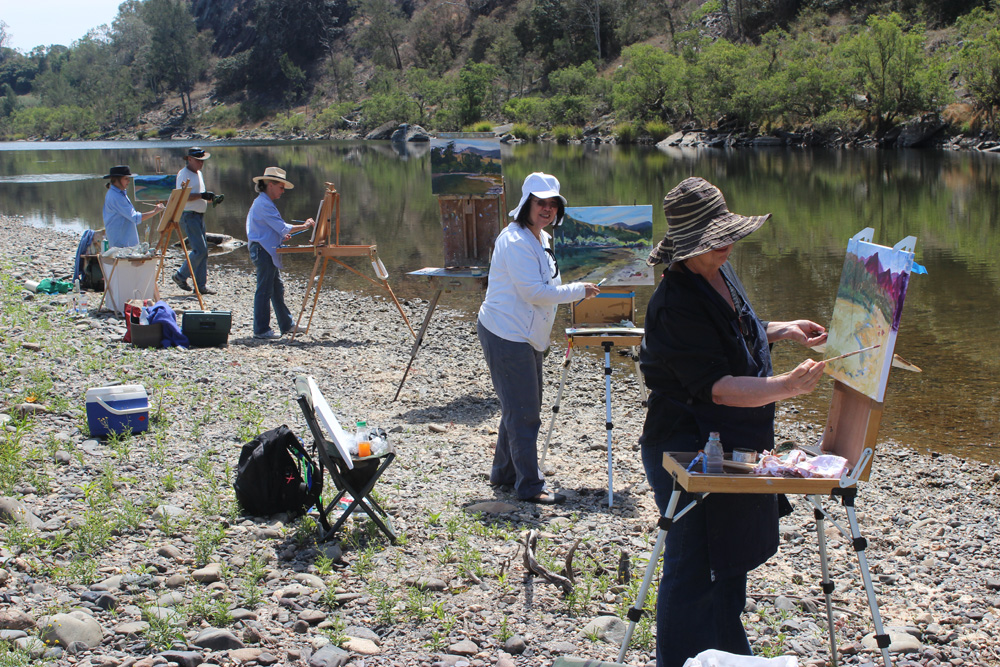 Contact Information
Telephone

international 61 265660669

local 0265660669

Postal address

994 Beranghi Rd via Crescent Head Australia 2440
Email